ANDA SEMINAR 2018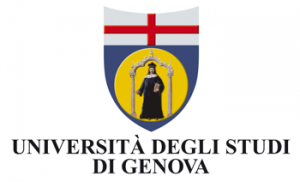 HOSTED BY:
Scuola di Scienze Umanistiche
SUPPORTED BY:
Università degli Studi di Genova
Dipartimento di Lingue e Culture Moderne
Transcending the Postmodern: Portrayals of the Human in Late Twentieth and Early Twenty-First Century Fiction
Aula Magna della Scuola di Scienze Umanistiche
Palazzo Balbi Cattaneo, Via Balbi 2
At the beginning of the twenty-first century, anxieties and expectations seem to arise about the ability of literature to reaffirm its value, and respond to the ethical and political challenges posed by society and the environment. Debates on the contemporary novel also focus on questions of periodization. Is today's novel a weary prolongation of the postmodern one? Or is it rather the expression of a new phase? And is the traumatic experience of 9/11 a particularly defining moment in the recent evolution of fiction?
Conflicts, terrorism, ecological and humanitarian crises, along with the new prestige gained by evolutionary biology and neuroscience, have conspired to produce the return to the concept of a universal human nature, defined by the sense of commonality and the relationship with the non-human.
This seminar explores the fragility of this new consciousness in highly uncertain times, with the aim of grasping its indeterminate nature poised between trauma and care, conflict and hope, vulnerability and relationality. The speakers will analyse a representative corpus of literary texts in English published from the 1990s onwards, trying to establish the forms in which some of these tensions and intersections are brought to the fore.
Keynote speaker:
Prof. Peter Childs (Newman University, Birmingham)
Peter Childs has edited or written over twenty books on diverse subjects ranging from contemporary British culture to post-colonial theory. His early-published works include Post-Colonial Theory and English Literature, Paul Scott's Raj Quartet, The Twentieth Century in Poetry, and Modernism: The New Critical Idiom. More recent publications include Contemporary Novelists: British Fiction Since 1970 for Palgrave Macmillan, Texts: Contemporary Cultural Texts and Critical Approaches for Edinburgh University Press, The Routledge Dictionary of Literary Terms, and books on Modernism and the Post-Colonial and Aesthetics and Ethics in Twenty-First Century British Novels for Continuum. He is currently researching and publishing on Ian McEwan, Julian Barnes and contemporary British fiction.
Programme
Thursday 13 September
16.00-17.00                  ANDA Annual General Meeting
17.00-18.00                  Election of the Steering Committee
19.30                              DINNER
Friday 14 September
ANDA Seminar
9.00 Welcome
Michele Marsonet, Dean of the School of Humanities (Università di Genova);
Antonella Riem, Head of the Department of Languages and Literatures, Communication, Education and Society, President of ANDA (Università di Udine).
Plenary 9.20-10.10
Chair: Laura Colombino (Università di Genova)
Peter Childs (Newman University, Birmingham):
'Writing the Experience of the Twenty-First Century'
Discussion
10.10-10.30
10.30-10.50
TEA/COFFEE BREAK
10.50-11.30 — From Trauma to the Ethics of Care – Chair: Biancamaria Rizzardi (Università di Pisa)
10.50-11.10
Alessandra Violi (Università di Bergamo):
'Buffer Zones: Tom McCarthy's Double Take on Trauma Culture'
11.10-11.30
Héliane Ventura (Université Toulouse–Jean Jaurès):
'The Human Odyssey: From Antoine de Saint Exupéry to Alice Munro'
11.30-12.30 — Conflict and Hope — Chair: Nicoletta Vallorani (Università di Milano)
11.30-11.50
Laura Colombino (Università di Genova)
'Conflict and Myth: Kazuo Ishiguro's The Buried Giant'
11.50-12.10
Lidia De Michelis (Università di Milano):
'Being "moved" by a book: precariousness and hope in Mohsin Hamid's Exit West'
12.10-12.30
Discussion
12.30-12.50
ANDA Prize
12.50
LUNCH
14.10-15.10  — New Subjectivities — Chair: Carmen Concilio (Università di Torino)
14.10-14.30
Laura Santini (Università di Genova):
'Scenes of Vulnerability in You Narratives'
14.30-14.50
Renate Brosch (Universität Stuttgart):
'From Ego- to Eco Consciousness: Representations of Subjectivity in Recent Fictions'
14.50-15.10
Discussion
15.10-15.30 — Concluding Panel Discussion — Lidia De Michelis (Università di Milano)
Peter Childs, Laura Colombino, Nicoletta Vallorani and Héliane Ventura
15.30-15.50
Discussion
General information
Registration
This event is free but registration is required.
Online booking is now open and will close one day prior to the event:
Who's Who
Academic Programme Committee:
Laura Colombino, Università di Genova; Antonella Riem, Universià di Udine; Laura Santini, Università di Genova; Nicoletta Vallorani, Università di Milano.
Organised by:
Laura Colombino, Laura Santini and Luisa Villa.
Information and Enquiries: 
If you have any questions or require information specific to the academic content of the seminar, please ask Laura Colombino (laura.colombino@lingue.unige.it) or Laura Santini (laura.santini@unige.it).
If you have any questions or require information related to registration, the building facilities or other logistical matters, please ask Laura Santini (laura.santini@unige.it).
Refreshments and Lunch
All catering will be served outside the Aula Magna. Tea and coffee will be available at break times and lunch will be provided. Please check the programme for timings.
The Venue
Get directions here for
Palazzo Balbi Cattaneo, Via Balbi 2
Palazzo Balbi Cattaneo is one of the most prestigious palaces located in Via Balbi. Palazzo Reale, a residence of the Royal Family of Savoy from 1823, is situated along the same street.
Accommodation
Hotel Helvetia and CIT Hotels Britannia are reasonably priced and close to the conference venue. Because some visitors to the International Boat Show (20th–25th September) may come to town the week before the event, early reservation is recommended.
Hotel Helvetia ***
Piazza della Nunziata, 1
Phone number: (+39) 010/2465468
https://www.hotelhelvetiagenova.it/en/
Tariffs: € 63.00 single; € 78.00 double
CIT Hotels Britannia ***
Via Balbi, 38
Phone number: (+39) 010 2470800
http://www.cithotelbritannia.it
Tariff: € 55.00 single; € 80,00 double